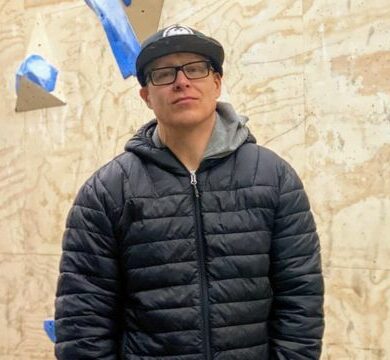 Ian Powell
CEO and Co-Founder, Kilter and Setter Closet
Ian Powell is an accomplished climber, setter, and shaper with decades of experience. He is the founder and CEO of Kilter and Setter Closet and has shaped thousands of grips for some of the biggest companies in the climbing industry. Widely regarded as one of the world's best shapers, Ian is also a talented fine artist. His expertise in shaping and climbing has earned him a reputation as a veteran in the field, and his work continues to inspire and challenge climbers around the world. Ian has been climbing since his teenage years, and his passion for the sport has led him to design hand-crafted climbing holds at his studio in Boulder. Starting in 2013, he released his first sets of holds under the brand Kilter, which has become one of the largest lines in the industry. Kilter has won the Climbing Business Journal Grips List five times and was named All Time Favorite Brand in 2018 and 2019. In 2019, Kilter became an official IFSC Authorized Hold Brand.
In addition to his success with Kilter, Ian co-founded eGrips in 1996, which quickly gained recognition for its innovative styles, shapes, and use of materials for climbing holds. The venture proved lucrative, and Ian also pursued his passion for sculpture, selling his art creations for tens of thousands of dollars.
With his expertise in climbing and business, Ian has made a significant impact on the climbing industry. His dedication to creating innovative climbing holds has pushed the boundaries of the sport and inspired climbers around the world.