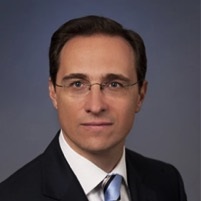 Evgeny Angelov
Chairman of the Bulgarian Private Equity and Venture Capital Association
Evgeny Angelov is Chairman of the Bulgarian Private Equity and Venture Capital Association. In parallel, he is Partner at PostScriptum Ventures. Previously, Evgeny was the Economic Advisor to the President of Bulgaria and the Deputy Minister of Economy. His focus in the public sector has been on economic, investment and innovation policy formulation and implementation.
Evgeny supervised over 50 state-owned companies and was responsible for the €1.2bn Operational Programme "Competitiveness". He served as Chairman of the Board of both the Bulgarian Energy Holding, the National Electricity Company, and was a Board member and initiator of Sofia Tech Park. Concurrently, he was the Head of the Investment Board of JEREMIE Bulgaria, a €350mm fund of funds, which provides equity and debt financing to start-ups and SMEs.
Prior to his public sector roles, Evgeny was Director at Trigranit Development Corporation, a leading real estate development company in Central and Eastern Europe. Before that he held various positions at the European Bank for Reconstruction and Development in London, where he structured, negotiated and executed debt and equity transactions in the financial services, pharmaceutical, cement, real estate and chemical industries in ten Central and Eastern European countries.
Evgeny holds an MBA degree from the Harvard Business School.