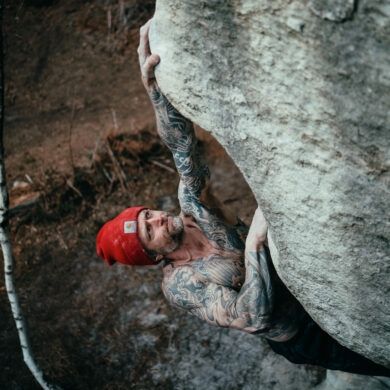 Jan De Smit
Co-founder of Blackbox Boulder, Atari Climbing and BFIC
Jan De Smit is a Belgian routesetter and co-founder of Blackbox Boulder, Atari climbing and BFIC (Belgium indoor climbing federation).
Atari climbing offers the keys you need to start a climbing gym, run and manage the routesetting.
Jan is one of the most experienced routesetters and trainers in Belgium. He has been part of the national setting team for over a decade. As an ex-competitor, trainer, gym owner and routesetter he sees things in all prospectives.
Jan has created the first educational routesetting course in Belgium (with a focus on safety) and is currently working on publishing a book covering all of this by the end of 2023.
Photo by Andy Day.