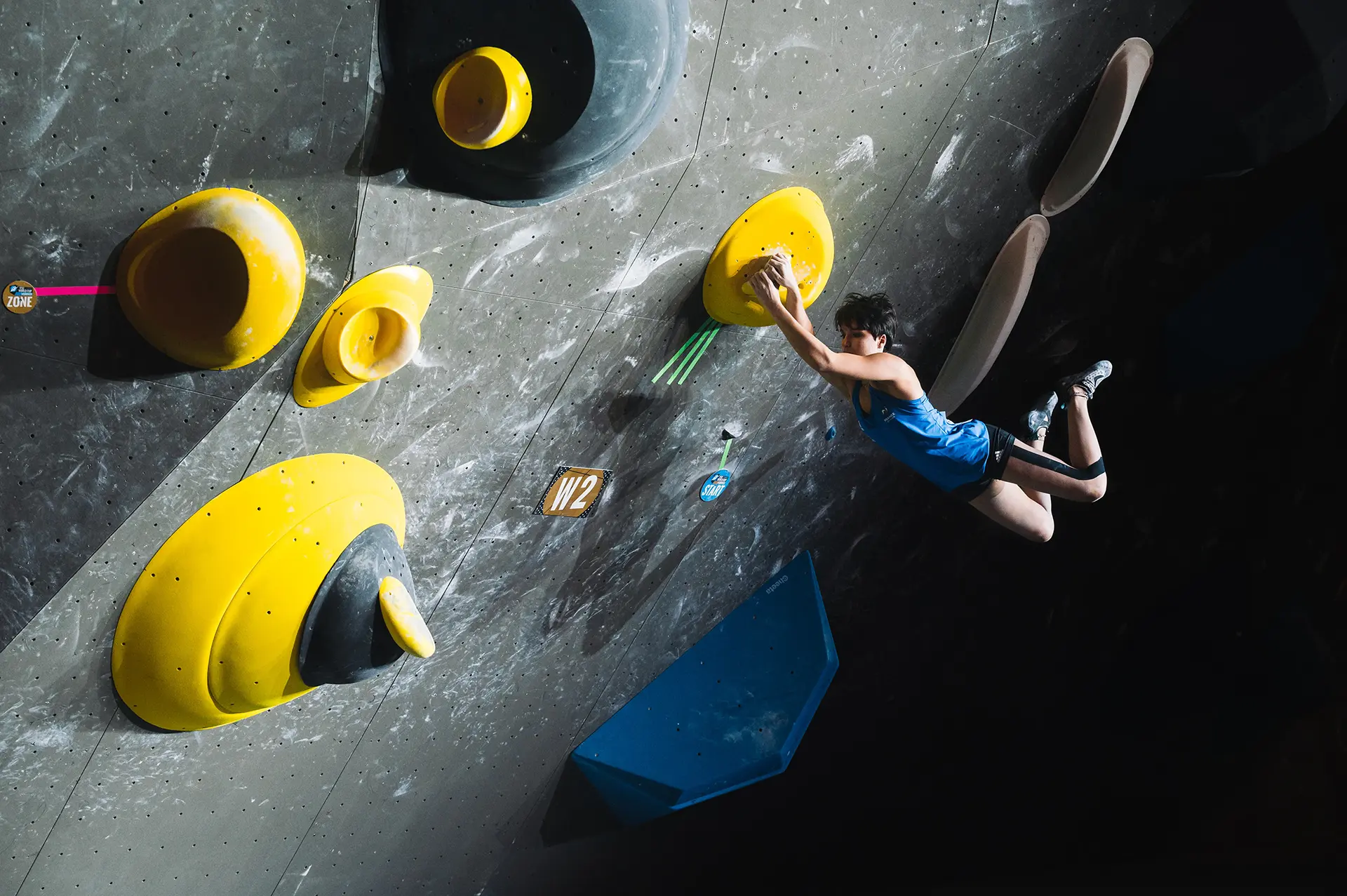 Our brand:
Cheeta is offering climbing holds and volumes that are pushing innovation forward. From XXS PU holds to XXL plywood volumes, Cheeta offers a large variety of products that can be used on a garage's spraywall, a commercial gym or an international competition. We were selected for the Tokyo 2021 OG in the 3 product's categories thus acknowledging the quality and diversity of Cheeta. We constantly try to push boundaries and to offer the setters the best shapes to create something new and good-looking.
Our vision:
Empower the setters to create unique movements, that is why our motto is shape the movement. Cheeta is always looking to experiment, we started to create even newer generations of interconnected holds and volumes making for an endless combination of possibilities and a very wide range of difficulties altogether.
What's new?
Cheeta has already many ranges that can be defined as essentials or musts for a competition or a gym. In 2023 we are coming back with some fresh ideas and new grips that will please beginners and world class athletes. Discover our 3 new ranges Stadium, Odyssey and Link as well as our makeover of some famous fiberglass (Taji, BoomJump, Boomerang). They now have different sizes and the dual-texture option.
Grab your weapon and enter the fight in the Stadium. A new range of PU holds and fiberglass volumes with every type of grips, these nice-looking blades or shields are ergonomic and refined. The range also includes a fair number of jugs and some tricky dual texture areas.
115 PU holds and 10 fiberglass volumes with dual-texture option.
Climbing on these new and original shapes is just like the official Oxford dictionary definition: a long and adventurous journey. This new type of grip will offer new possibilities to setters by allowing climbers to hang on them but not pull hard. The comfortable rounded edges are also ideal to create some Font style compressions.
32 PU holds and 17 fiberglass volumes with dual-texture option. More shapes are coming in the future.
Link
Just like in real life, the Link is about relationship or connection. These holds are bases that are specifically made to welcome other ranges on them. These bases will change the angle of your grip, allowing to have the perfect 3D for your hold without taking a big space. At Cheeta we believe in versatility and precision in the setting, inspired from the stacking wood volumes and the Shape Riders, the Link will be more inclusive and almost all the Cheeta ranges can be linked with this one.
34 PU holds and a surprise coming soon.
Learn More