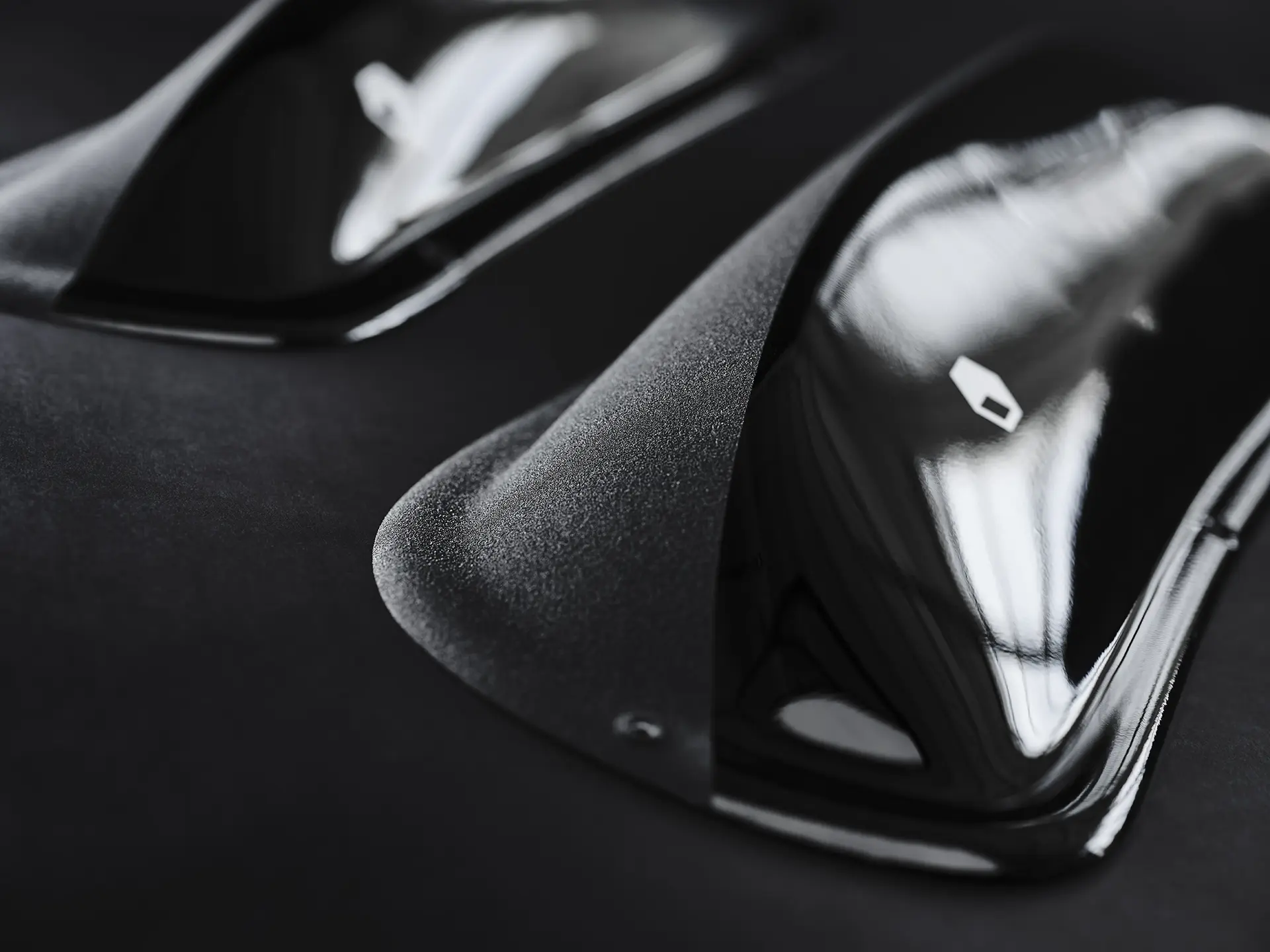 So many reminders that reflect a state of mind founded on an everlasting search for new ideas. The will to explore creative possibilities has led to testing different shapes, trying various materials and mastering molding techniques. Flathold was born of the encounter between an international route setter and a visual arts student, whose first experience together dates back to 2008. A common goal : to create and develop shapes and grips, to fashion the foam so as to approach the feelings one gets on a natural line. Testing gravity on the grips ; imagining the movement possibilities they can offer on a wall ; feeling the friction point. Beyond their basic function, the goal is to make the holds aesthetic.
Borderline Mini
Push boundaries in creativity and climbing with the Borderline Mini volumes. A range of 9 basic shapes designed for precise route setting. These long and thin volumes with varying profiles offer myriad movement options. Dual-tex adds a marginal element requiring accuracy while the sleek shapes create a minimalist aesthetic on the wall.
The thermoforming technology
Just as we respect the rock, we aim to minimize the environmental impact of our holds. This new range is produced with 100% recycled materials via a new thermoforming technology. Not only are these volumes more eco-friendly, but they are also lighter and easier to manipulate for a less strenuous setting experience, saving some energy for testing new creations.
Learn More