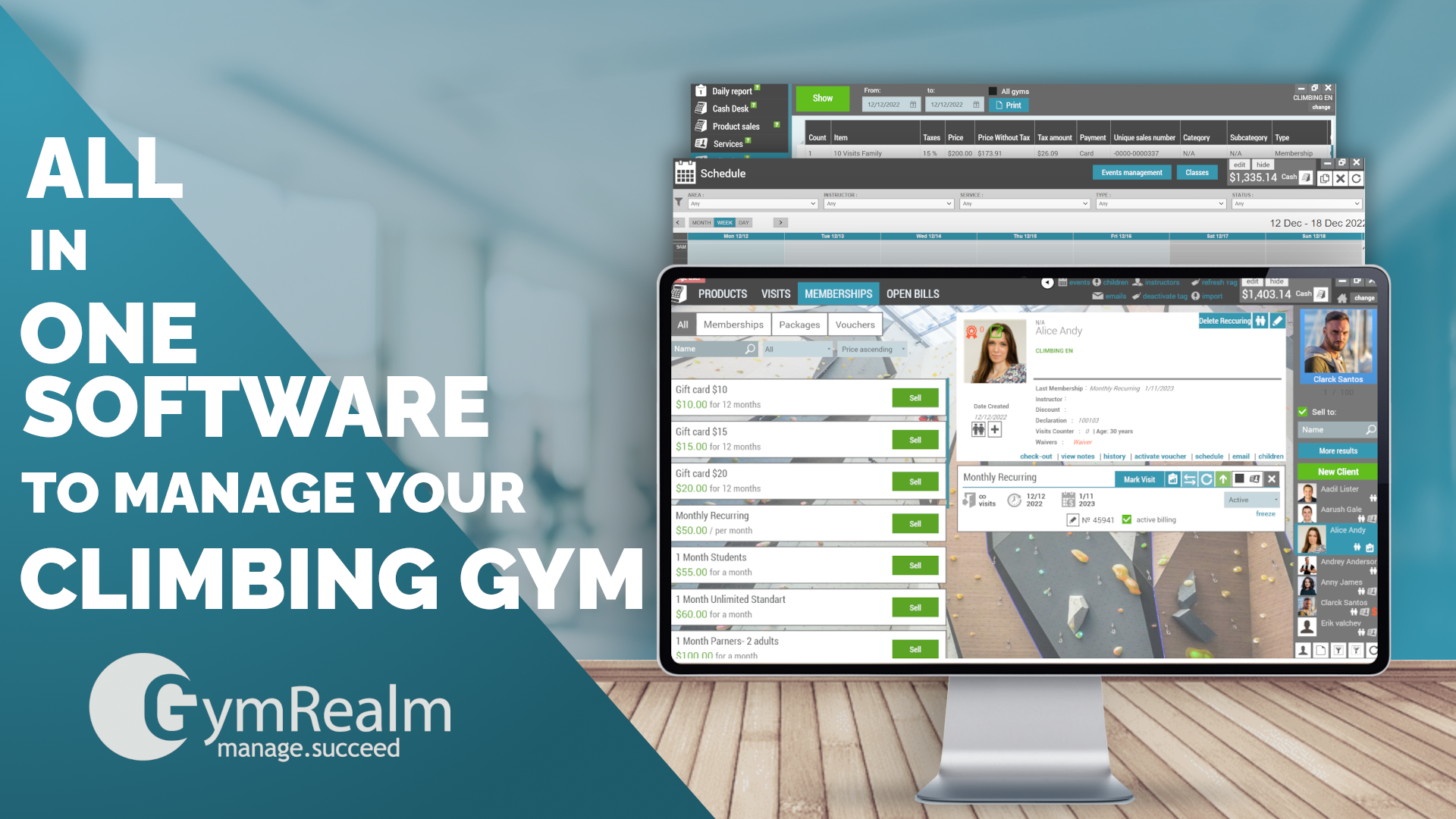 Embark on a journey of innovation and success with GymRealm, a cutting-edge software solution that has been transforming the climbing gyms industry since its humble beginnings in 2011. Born as a small startup driven by a group of talented programmers, GymRealm had a clear mission: to develop top-notch gym and event management software.
The Partnership with Walltopia
The world's leading climbing wall manufacturer, Walltopia, also joined the GymRealm family in 2014, becoming a valuable customer of Gym Realm Manager. Recognizing the immense potential of this groundbreaking software, Walltopia made a strategic investment in 2015, marking the beginning of an exciting chapter for GymRealm.
Why GymRealm?
What sets GymRealm apart is its comprehensive suite of features designed to streamline gym operations and deliver unparalleled experiences to members. From automated membership renewals and fully integrated access control to a seamless waiver system and efficient booking and scheduling tools, GymRealm provides everything you need to elevate your gym to new levels of success. With its user-friendly interface, both you and your staff can hit the ground running, maximizing efficiency from day one.
An Inclusive Solution for All Facilities
But GymRealm isn't just for climbing gyms. The software has been tailored to cater to a wide range of fitness facilities, climbing centers and family entertainment venues. By incorporating the diverse needs of various establishments, GymRealm has created a dynamic platform where each facility's unique working methods can benefit others, fostering a collaborative and thriving gym community.
Simple. Affordable. Tailored for You.
At GymRealm, we believe that state-of-the-art software should be accessible to all. That's why we offer packages to suit the requirements climbing gyms, and other facilities. Whether you run a cozy boutique gym or a sprawling climbing center, we have the perfect plans to empower your operations.
Experience the Power of GymRealm Today!
From its robust point-of-sale system to digital waivers, membership tracking, scheduling, customer portals, event bookings, comprehensive reporting, and access control management. Join the growing number of climbing enthusiasts and facility owners who are revolutionizing their businesses with GymRealm —the ultimate software solution for sports facility management.
Learn More