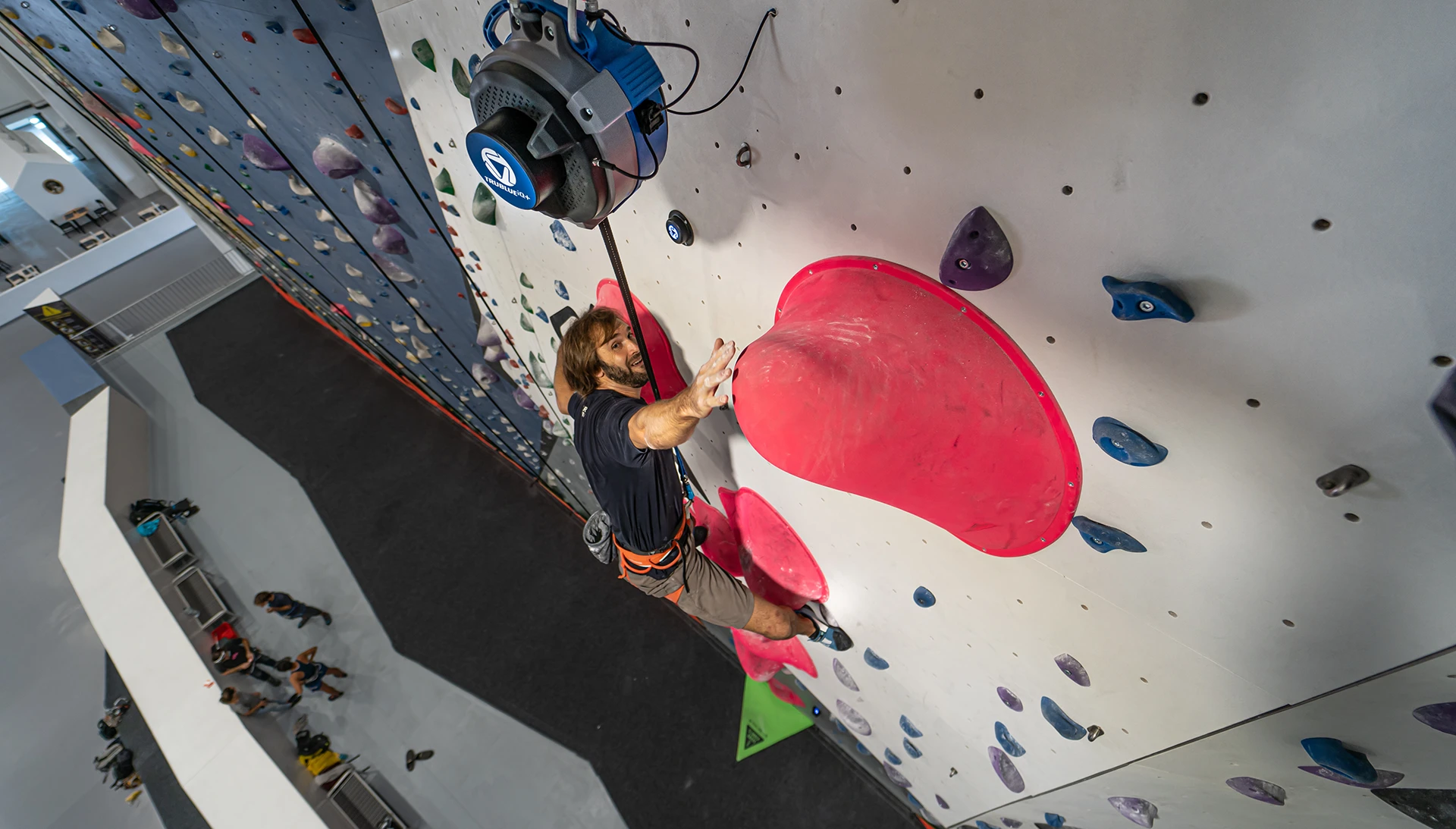 EMPOWERING EPIC CLIMBS
TRUBLUE Auto Belays are engineered to minimize maintenance and are built to last. The difference is our patented magnetic braking system, which delivers the smoothest user experience, the highest level of reliability (even with high cycle counts), and dramatically reduces device downtime. TRUBLUE also offers the widest weight and height ranges of any modular auto belay system, allowing more people to climb on a larger variety of walls.
The recently released TRUBLUE iQ+ is the first and only auto belay with premium features including Catch-and-Hold Technology. Rather than immediately lowering after a fall, Catch-and-Hold Mode allows climbers to rest, recover, and retry challenging moves.
Our No Delay Belay service plan eliminates downtime by automatically sending a serviced TRUBLUE Auto Belay before your current device is due for annual recertification. No Delay Belay is a convenient monthly subscription that includes a lifetime warranty and one pre-installed webbing replacement annually.
Learn More